Since COVID arrived in early 2020, travel restrictions have been (and still are) causing families and loved ones stress, heartache and challenges in the attempt to visit one another over the past 2 years.
It goes without saying that in todays modernised world, technology can play it's part to ensure families can communicate with one another, but there is nothing more gratifying than giving your loved ones and furbabies a big hug where in some cases they have not seen one another in person for a very long period of time!
Many Australians have been stranded overseas during the pandemic and some of them have been away from their pets. Whilst there are challenges and complications around international travel for pets, Jetpets have been re-uniting families and pets during this time. Whilst flights have been more expensive and difficult to obtain due to the pandemic, we have been very fortunate to work with our airline partners and clients to find a way where possible during COVID.
Some of the more accessible destinations in recent times have meant that more pet owners in the United States, New Zealand and United Kingdom have been able to see their furry friends and also move back to their respective homes.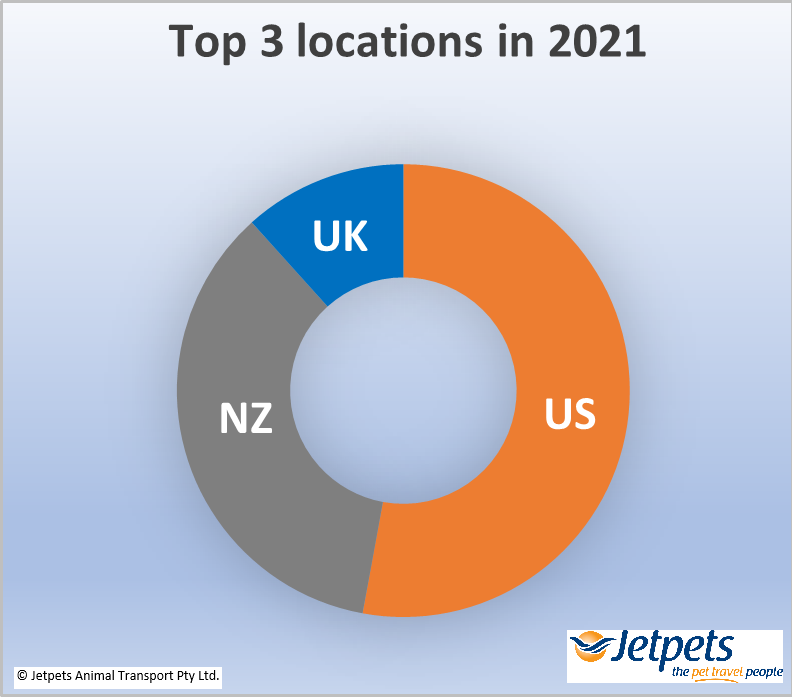 We are confident that more flights and other countries will gradually open their borders in 2022 as we navigate through what has been a "Pawful" time for pet owners trying to see their furbabies who were stranded overseas.
Our team of travel consultants are continuing to work hard to assist our clients transport their pets across the world and will always ensure that animal welfare is our number 1 priority when looking after their furbabies travel requirements.