There's some new dogs in town at Tasmania Zoo in Launceston and things are going to get wild. Two brothers Dwama and Kondo and a female, Inda have arrived recently from Perth Zoo courtesy of Jetpets. African Wild Dogs or Painted Dogs as they are sometimes called are one of the world's most critically endangered mammal species on earth.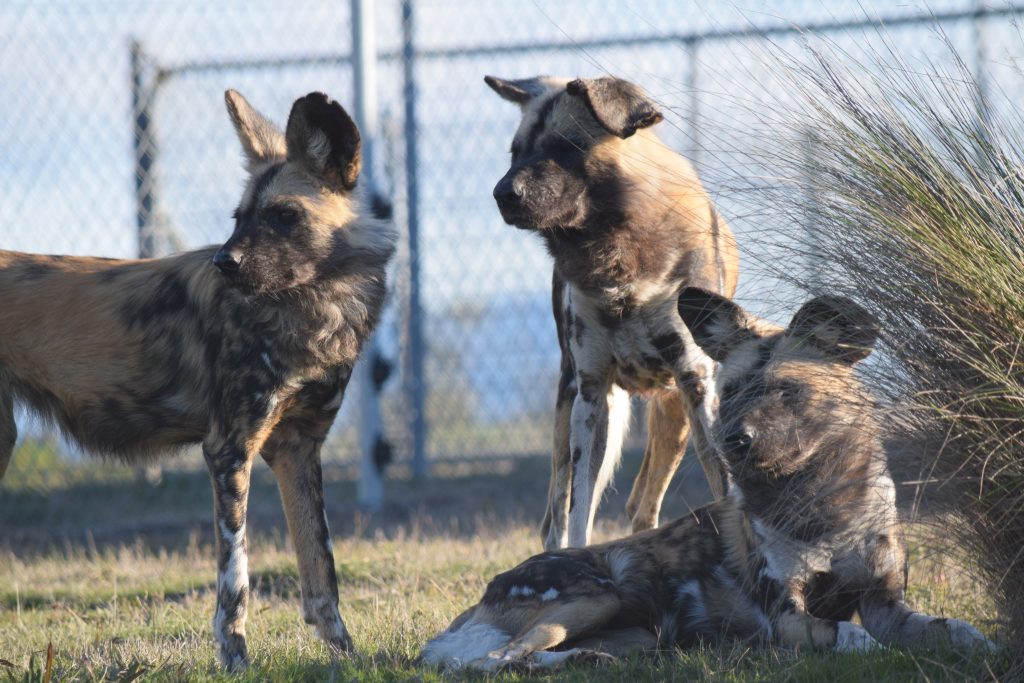 "Our team have informed me that they travelled well, safely and have since settled into their Tassie home", said Perth Zoo's Danielle Henry.
For generations humans have hunted the dogs believing them to be vermin while domestic animals have passed on disease like rabies which have decimated the population in Africa. The species, once numbered close to 500,000 and spread across 40 countries, have unfortunately now dwindled to 5000. Which is why the work being done at Perth Zoo and Tasmania Zoo is so important.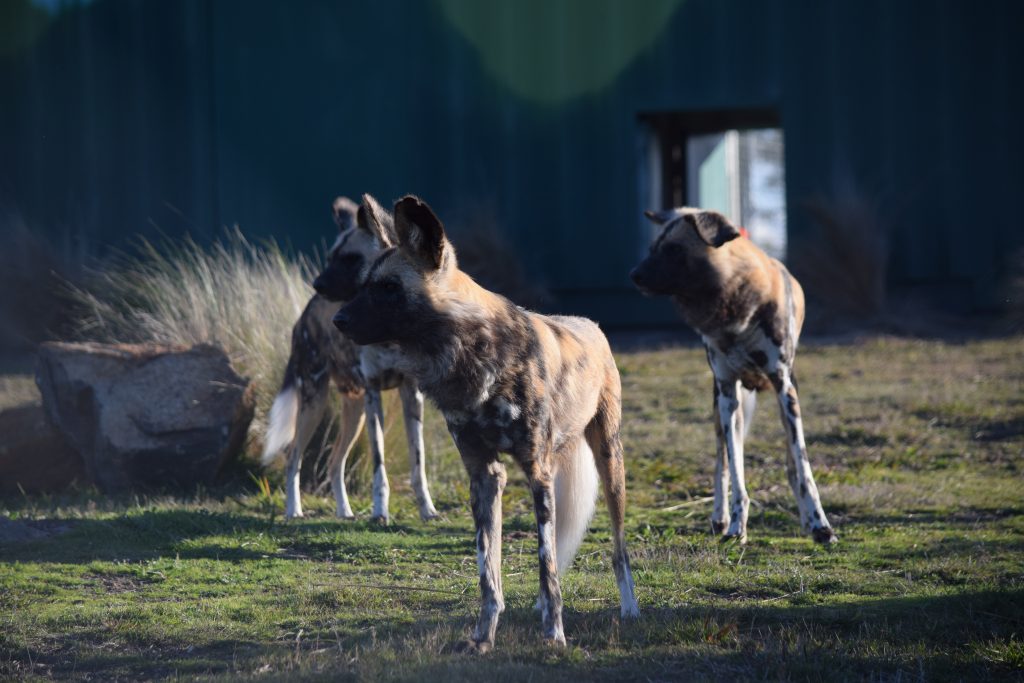 The dogs are a fascinating species displaying keen hunting instincts akin to a SWAT team, being able to lay traps and ambushes for their intended prey or chase them down over vast distances. Their signature mottled coat gives them incredible camouflage amongst the shady clumps of trees and grasses while the patterns signify individuals, with no two dogs having the same pattern distribution. Their satellite like ears are able to pinpoint sounds of animals changing direction which helps the pack track their prey despite not being able to see them through the thick brush.
While the three new additions to Tasmania won't be a part of a breeding program, by performing this interstate transport these three individuals from Perth Zoo it will free up more space and resources for new individuals to be raised while also raising awareness of this important and incredible species.
"Perth Zoo champions the cause of African Painted Dogs. Our curator set up and runs an NGO Painted Dog Conservation Inc. which aims to protects these dogs in the wild. Amongst other activities he employs locals who conduct anti-poaching patrols and snare removal from the African landscape which causes the painful deaths of many Painted Dogs" said Danielle Henry.
If you would like to see this amazing species and learn more about the conservation effort you can visit Tasmania Zoo's website to arrange a visit or if you would like to donate to Perth Zoo's conservation efforts you can do so by visiting their website.