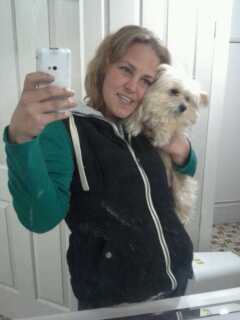 Here at Jetpets, we were proud to fly Chico the Pomeranian home to Dubbo where he was reunited with his owner Stacey after being stolen 4 years ago and found in Port Macquarie!
Four years ago Stacey returned home to discover her beloved pet Chico was missing. Despite Stacey's best efforts to find Chico, the years passed without any clue about his whereabouts. Just as Stacey had almost given up hope of ever finding Chico, she took a phone call from a veterinary clinic in Port Macquarie (a long way from home in Dubbo), to say that they had Chico and were trying to find his owner. Last week, we were thrilled to provide a complimentary flight and travel service to facilitate the happy reunion between Stacey and Chico!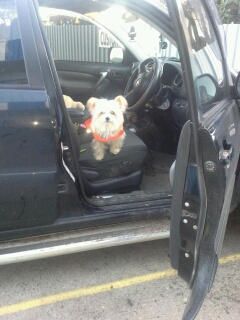 Stacey rescued Chico from a local pound in Dubbo two years prior to him going missing. Stacey adored Chico and looked forward to returning home each day to his wagging tail and warm welcome. As you can imagine, Stacey was very distressed to return home four years ago to not be greeted by her furry friend. Stacey immediately displayed lost pet posters throughout her local community in the hope that Chico would be found, but as the years passed with no sign of his whereabouts she was started to losing hope.
Four years after going missing, Chico was found by a stranger on the side of the road in Port Macquarie and taken to a local vet. When the vet scanned Chico's micro-chip Stacey was identified as the owner and contacted. In taking the call, Stacey was speechless and overjoyed that she would see Chico again! Stacey contacted us to organise the comfortable and safe transportation of Chico to Dubbo and we were honoured to reunite Stacey and Chico.