Whether you're visiting from out of state, or doing the annual drive to the beach, the Great Ocean Road has many amazing cafes, beaches and walking trails to explore. If you're planning a trip, then here is a list of our top pet friendly places to stop!
Of course, there are almost too many beautiful beaches along the Great Ocean Road to count! Here are a few of our favourite off the lead dog beaches.
Logans Beach located in Warrnambool is a must see if you're interested in whale watching! Dogs are welcome at Logans Beach off the lead all year long, so if you're travelling down the Great Ocean Road with your dog then it's a great place to stop and stretch the legs.
If you're stopping by Peterborough, then make sure to visit Bay of Islands Costal Park. It's off lead all year round! Just make sure you have control of your dog at all times.
Take a 40 minute drive down the Great Ocean Road from the Twelve Apostles, and you'll arrive in Johanna. Johanna Beach welcomes dogs off the lead at anytime, so make sure you bring the SPF and a frisbee!
Cafes
There's no doubt that Victoria is full of great coffee and great cafes. The Great Ocean road is no exception. If you're making the treck down the Great Ocean Road, then here are a few local café's to stop off with your pup.
Swing Bridge Café, 30 Great Ocean Road, Lorne
This seaside beach shack is a great place to stop of for a morning brew with your pup. Grab some St. Ali coffee and enjoy the surroundings with mans-best-friend.
Sticks and Stones, 61 Surfcoast Hwy, Torquay
If you're looking for a gluten-free-friendly café then make sure to check out Sticks and Stones in the heart of Torquay.
Café Moby, 41 The Esplanade, Torquay
This modern Australian café is a hot spot for dog lovers. Pop in for a coffee after your morning beach walk, and enjoy the view!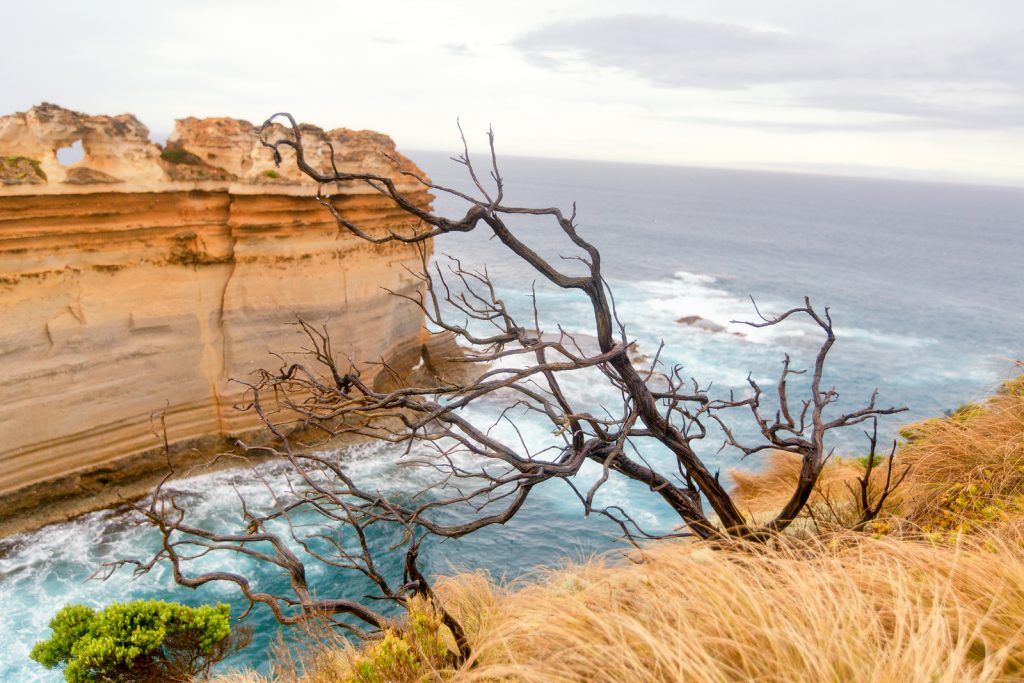 Walking trails
If you're stopping off in Princetown Township, then head to the Serpentine Boardwalk on Old Coach Road East. Dogs are permitted all year round as long as they are on a leash.
The Camperdown to Timboon rail train stretches for 34 kilometers and is located inland off the Great Ocean Road. Whether you're looking for a hike, or a short stroll, the rail trail is sure to appeal to man and dog! Stop off at the Timboon Railway Shed Distillery for a rest, they provide waterbowls for thirsty pets!
---
What are your favourite pet friendly stops along the Great Ocean Road? Let us know on Facebook!