Here at Jetpets most of our feline happy travellers are much loved family cats. However recently we were lucky enough to take care of the world's largest member of the cat species – a Tiger!
Meet Satu, a 13 year old Sumatran Tiger.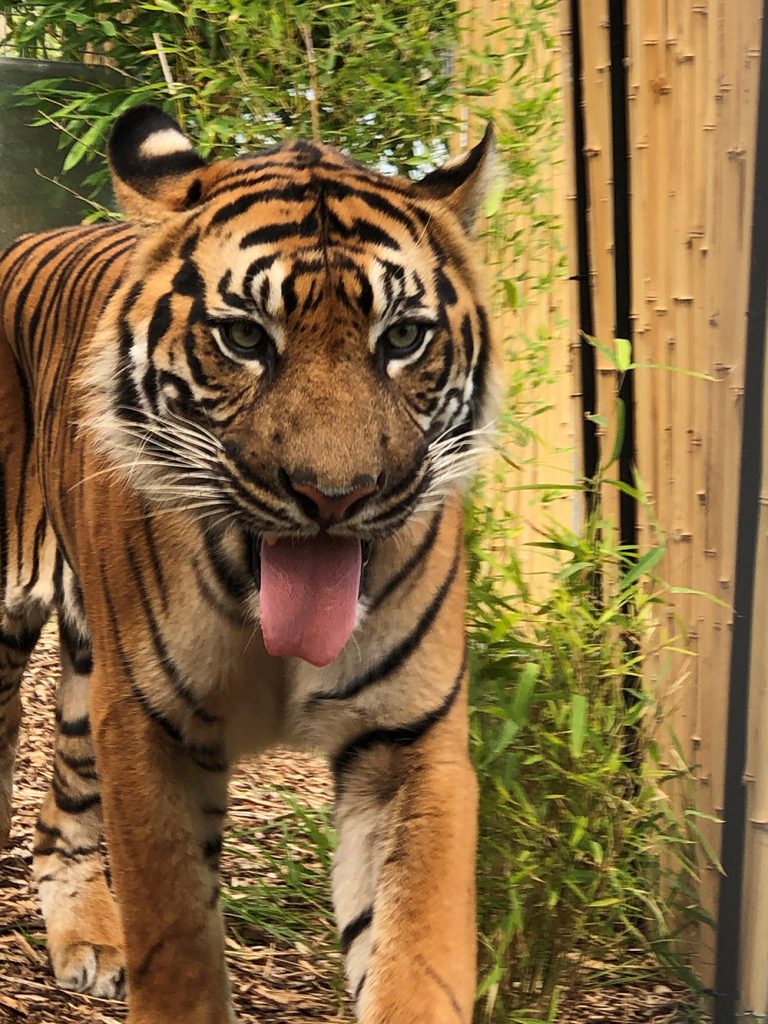 Jetpets transported Satu from Queensland, to Ballarat Wildlife Park on a Qantas Freighter Aircraft. Satu travelled overnight and arrived at his new home in the early hours of the morning.
Satu is a very confident, strong and bold 13 year old Sumatran Tiger that has moved several times in his life. He was born in Germany, and travelled to Australia to be a part of the Australiasian Breeding Program.
"Satu just takes it in his stride. His journey from Queensland to Ballarat Wildlife Park was organised with Jetpets. We can not thank Jetpets enough for achieving everything we asked for to make Satu's journey safe. The staff were amazing and supportive to our every need,"said Ballarat Wildlife Park chief tiger keeper Robbie Doyle.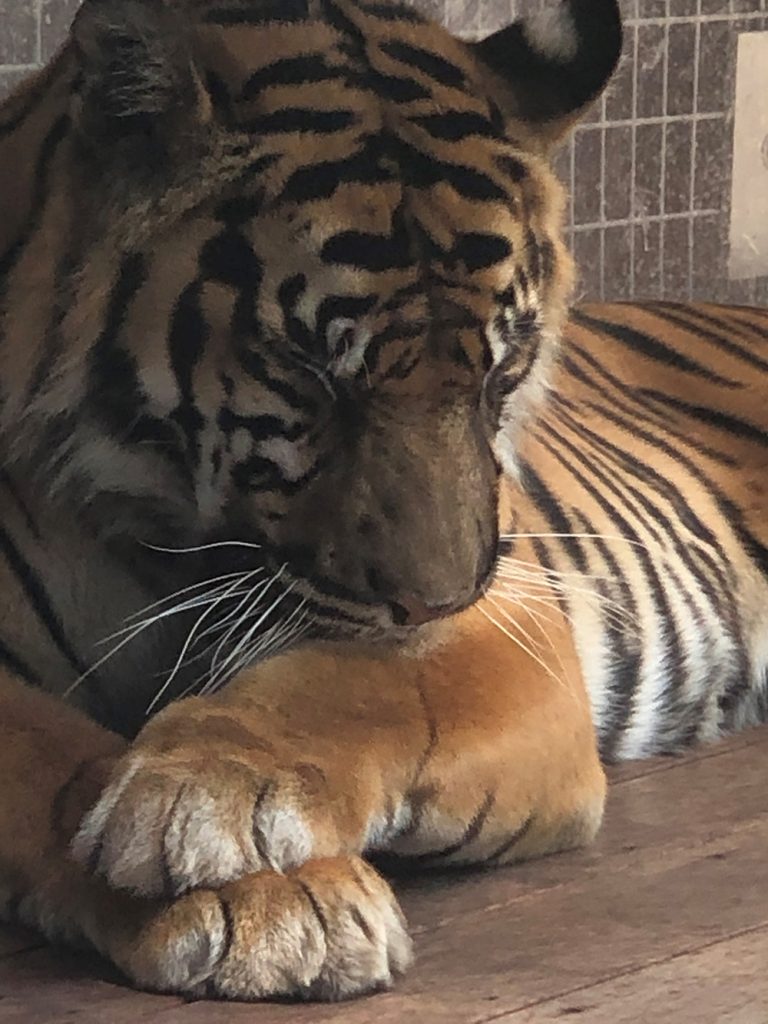 Whilst living in Queensland for four years Satu fathered one litter with a female Sumatran Tiger named Maneki.
Satu and Maneki were then recommended to move to Ballarat Wildlife Park to live and be part of Greg Parker's new dream, the new Conservation Precinct Area. These two beautiful and majestic Sumatran Tigers are now great ambassadors for their wild cousins and now help the staff at the Ballarat Wildlife Park educate thousands of guests about the plight of the Tigers.  They are also great motivators to help raise much needed funds to save their wild cousins, with only 300-500 hundred wild Sumatran Tigers known to still live in their natural habitat.
Since arriving at Ballarat Wildlife Park, Satu has settled in with ease, cruising around all the enclosures marking his territory, chuffing at the female tiger Maneki and getting to know his new keepers.
His appetite for food is great, he has gained 1 kilogram in weight since arriving over one week ago at the wildlife park and his keepers are spending a lot of down time chilling around Satu as well as bonding via training.