There's many benefits in using a pet travel service.
Travelling within Australia or overseas? Need flights booked for your pet? Require a door to door service? Regardless of the travel scenario there's countless benefits in using a pet travel service, rather than attempt to organise it yourself. Here's just some of the benefits in having the Jetpets team arrange and look after your pet throughout their entire travel journey.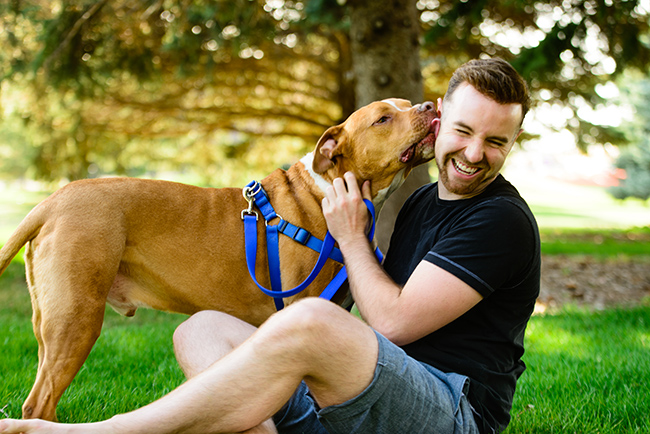 Place your pet in the care of pet lovers.
We know that you are trusting us to care for your much loved, precious family member. Our pet loving team includes pet travel consultants, resident vets and pet handlers, and we are specialists when it comes to pet travel.
We will take the time to get to know your pet and find out if they have any special requirements.
Pet welfare, comfort and safety comes first
Everything we do centres around the welfare, comfort and safety of your pet.
Our resident vets are located at transit lounge locations throughout Australia. For overseas travellers our vets can complete the entire vet work schedule and ensure strict country of entry requirements are met.
Your pet travel consultant will create your pet's travel itinerary and provide valuable tips to get your pet ready for travel, as well as stepping your through the entire process.
Our transit lounges are conveniently located near major airports in Australia and provide a relaxing and comfortable environment for your pet prior to their flight.
Our team provides great advice on the best sized travel crate for your pet. You can hire or purchase an airline compliant travel crate from Jetpets. For travel within Australia you can visit a transit lounge for guidance on the best sized travel crate, or for overseas travellers a pet handler can deliver one to your home well before travel. Our pet handlers provide great advice on getting your pet familiar with their travel crate.
For door to door services our pet handlers will transport your pet in comfort in our air-conditioned fleet.
For indirect flights we offer a comfort stop service, ensuring that your pet is taken care of every step of the way.
We are there if things don't quite go to plan. Sometimes a flight does get delayed or cancelled, or a pet may soil their travel crate prior to flight. You needn't be concerned as a pet handler will attend to it. They will also be there to top up their water container.
We have a strict weather policy to ensure all pets travel comfortably and safely. We have a dedicated pet travel consultant who proactively monitors the forecast and in instances of extreme weather will change the flight time if necessary.
We select the best flight options
Wanting to travel on the same flight? We will do our best to accommodate this.
We have visibility of pet cabin space availability across our airline partners and will suggest the most direct flight option for your pet.
We monitor the weather and if your pet is travelling from or to a hot climate we will recommend a morning or night flight.
Peace of mind
You can have complete peace of mind knowing that your pet is in good hands with Jetpets, and we are accessible 24/7.
Value for money
With the level of expertise provided and care taken Jetpets represents exceptional value for money. There are also many complimentary aspects of our service that provide convenience to you and benefit your pet.
For interstate pet travel you can enjoy the convenience of our complimentary transit lounge to airport pick up and delivery service.
For overseas travel our complimentary services include:
The convenience of our "front door" pickup by our trained pet handlers.
Pet handler home visit to assist in choosing the correct crate size for your pet, and leave it with you for pet familiarisation.
Our stay dry fleece mat provides an absorbent padded surface to keep your pet dry and comfortable in their travel crate.
Jetpets resident vets can complete a home visit and health check.
One-night boarding stay prior to travel.
Follow us on Facebook and Instagram to see first hand our happy travellers.