Recently Jetpets had the pleasure of assisting in the relocation of two female Cheetah from South Africa to their new home at the Wild Animal Encounter Conservation Centre in Hawkesbury, north of Sydney. The Cheetah sisters, Ziva and Zane are joining a brand new conservation breeding program for Cheetah being established at Wild Animal Encounters.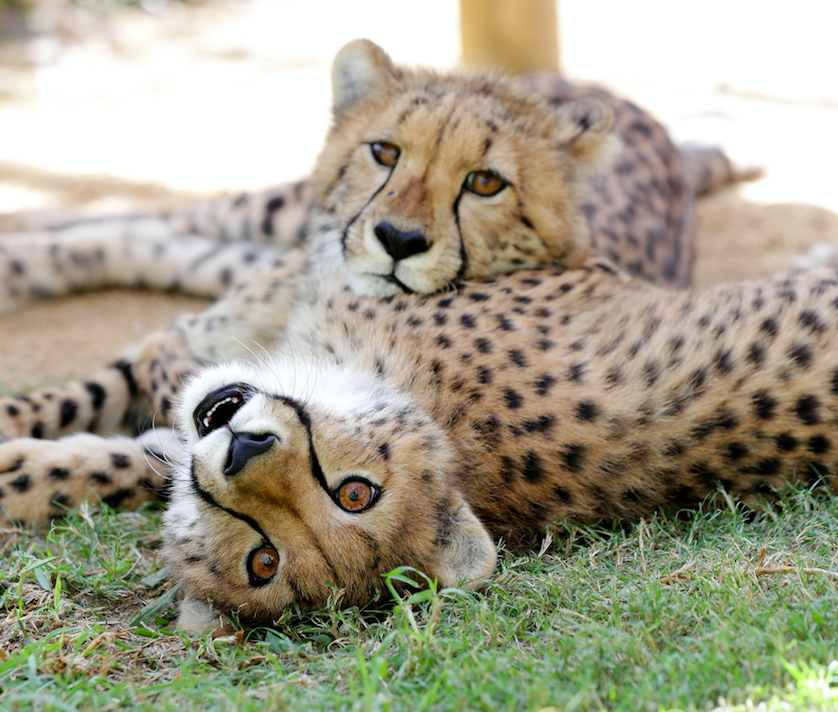 With less than 7000 Cheetah remaining on earth, captive breeding programs are vitally important as insurance populations to safe guard against extinction of species such as Cheetah.
The success of the Cheetah Breeding Program in Sydney rests in the very capable hands of Wild Animal Encounter's company Director, Ben Britton who you may recognise as the host of Australia's Nat Geo Wild program.
Ben's name has become synonymous with exotic wildlife education and throughout his 20-year career Ben has starred in several documentaries and television programs aimed at educating the public on animal behaviour and conservation.
"I'd like to thank Jetpets, and in particular the Sydney team for their assistance with this project. The Cheetah have arrived safe and sound, and both animals are out exploring their new environment…", said Ben.
Wild Animal Encounters is not government funded and they rely heavily on donations and the support of the public to continue their important work promoting conservation both in Sydney and in Botswana, where they have been working for over 10 years to conserve wild cat populations. Private tours of their Conservation Centre in Sydney offer the unique opportunity to meet these amazing creatures while supporting the important work Wild Animal Encounters does.
We wish Ziva and Zane the very best as they explore their new environment and we will endeavour to check in with them in the future to bring you any updates.
For a limited time, you can meet Ziva and Zane, just visit www.wildanimalencounters.com.au for more details.